Three signature concerts are performed each year at the GESA Powerhouse Theatre.  The choir also participates in community events throughout the year including the December Holiday Tree Lighting in Heritage Square Park, caroling for elderly residents, and singing the National Anthem at Walla Walla Sweets baseball games.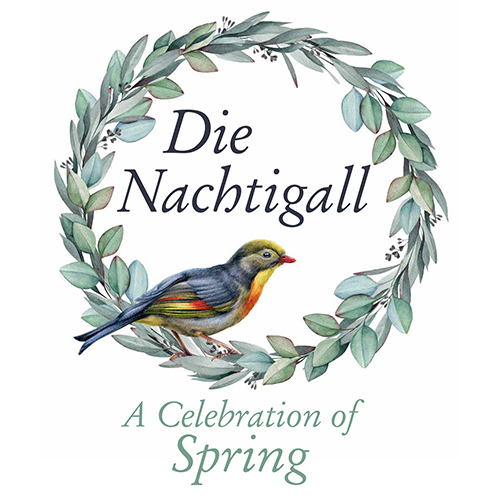 Our third concert, Die Nachtigall: A Celebration of Spring, will be held on May 28 and 29, 2023 at Gesa Power House Theatre. 'Die Nachtigall' translates as 'The Nightingale'. "It is because the nightingale has sung throughout the night, that from the sweet sound of her echoing song the roses have sprung up." The concert will showcase music by a variety of composers who have dwelt on the theme of the nightingale and its song, noting  differences and similarities along the way. Both German and English texts will be performed. Please join the Walla Walla Choral Society as we celebrate Spring! 
Online singer registration and dues payment are now open for this concert on the HOW TO JOIN WWCS page. Rehearsals will begin on Monday, March 27, 2023, at Walla Walla Presbyterian Church. Registration will close on April 3.