How Do I Join WWCS?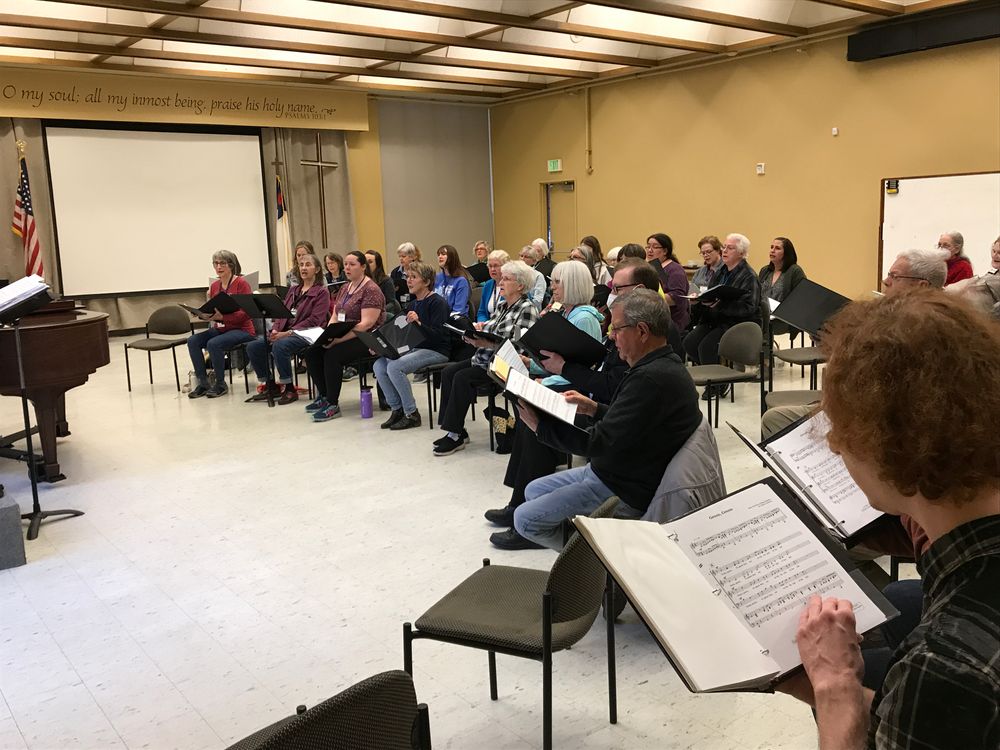 This policy provides the process for direct membership to singers who would like to build community, learn, and sing. It also allows the organization the ability to offer education and additional performance opportunities year-round via regional, national, and international choral festivals and other events. Additionally, it provides an opportunity, for those singers who do not desire to perform, a way to participate within the WWCS community exclusive of performances.    
The WWCS concert season begins in September and ends in June, involves registration and dues payment online only, and typically includes three concerts. Membership dues include use of music, instruction under a qualified Artistic Director, musical education, and performance opportunities. Music and appropriate support materials will be provided to each member following online registration and payment of dues.   
The membership dues structure is set up so that singers pay for the rehearsals and concerts in which they plan to participate. The Sept. 12 due date covers the fall/winter concert; the Dec. 1 due date covers the early spring concert; and the Mar. 1 due date covers the late spring concert. 
Financial support for WWCS is derived from concert ticket sales, singer dues, and outside funding sources. The WWCS Board annually budgets for and is dependent on participation of the membership to ensure that it can continue to provide a valuable experience for both singing participants and audiences alike. The Board is committed to managing the cost to participate in WWCS and to keep expenses at a reasonable level. 
Annual membership dues for the entire WWCS season are $150.00 ($112.50 for students under the age of 21). Two options are available for payment of dues: 
     1. Single full payment of $135.00 (involves 10% discount for full payment), OR 
     2. Three separate payments of $50.00 each, due by Sept. 12, Dec. 1, & Mar. 1
For students: 
     1. Single full payment of $112.50 (includes 25% student discount), OR 
     2. Three separate payments of $37.50 each, due by Sept. 12, Dec. 1, & Mar. 1. 
We encourage singers to register and pay for the entire year, thus taking advantage of the discount and avoiding the necessity of remembering to submit three separate payments. However, we recognize that some singers may be  unable to meet dues obligations because of financial challenges. Therefore, several alternative approaches are available: 
     1. propose an alternative payment amount with a payment plan, 
     2. ask for a partial dues waiver,  
     3. volunteer for a significant project/responsibility, or 
     4. apply for a scholarship from the John W. Neumann Memorial Scholarship Fund (JWNMSF). 
The process for all options except the application for a scholarship is as follows:   
Communicate with the President of the WWCS Board in writing or by email, giving information as to the nature of the hardship, at what level the singer is able to pay, and jointly work out a plan for meeting the agreed-upon total payment. If the President is not available, the Secretary/Treasurer will act in that capacity.  
All applications for scholarship will be carefully considered; the application form is available on this site under SCHOLARSHIPS. The JWNMSF Committee of the WWCS will review each application as it is received. The limited information shared will be kept completely confidential. Applicants will receive a response or an alternate suggestion in a timely manner.