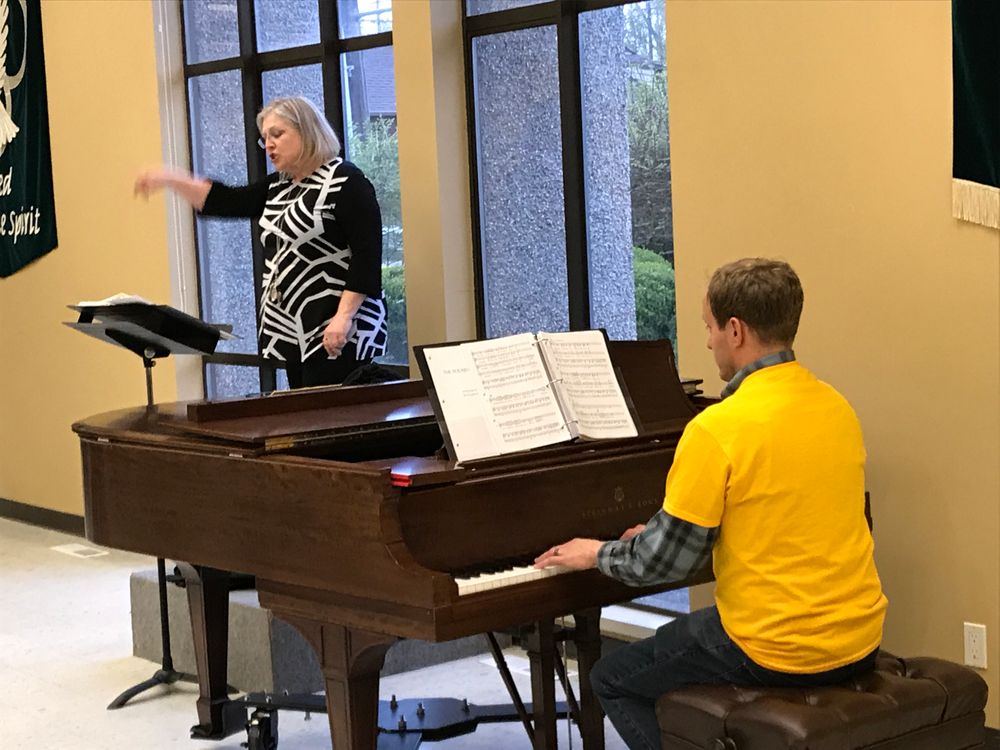 Rehearsals are held on Monday evenings from 7:00 to  approximately 8:30 PM in the Fellowship Hall of Walla Walla Presbyterian Church, 325 S. 1st Ave., Walla Walla. Please enter through the southeast door directly into the Fellowship Hall. 
The WWCS currently is recruiting singers to join the group for "Good Vibrations" and subsequent appearances. March 28 is the final day to join the chorus for "Good Vibrations". All skill levels and vocal parts are welcome, with no auditions necessary. A year's membership in the group is $150; financial assistance in the form of scholarships is available for those who qualify. 
Those wishing to join the group must register online via the HOW DO I JOIN WWCS? page. Be sure to read the "Membership Dues Policy" on that page.
The group's current protocol for rehearsals involves optional mask wearing, appropriate physical distancing while singing, and showing proof of being fully vaccinated against COVID-19.