Important WWCS Updates on Rehearsals, Performances, and Other Details
Jan. 17, 2022 Rehearsal Update:
After checking the covidactnow.org data, we have decided that we will NOT hold rehearsal again tonight. The numbers are starting to go down, but there is no clear trend yet in terms of approaching 75 cases per 100,000. 
There is some probable good news in all of this, however. We have been in contact with Gesa Power House Theatre and have a hold on moving the "Good Vibrations" performance to April 10 and 11 with dress rehearsal on April 9. The WWCS Board will discuss this tomorrow night at our meeting and will make a decision. If we move the performance dates, we will still have 11 rehearsals before dress rehearsal, if we start rehearsing next Monday evening. In the meantime, we will continually monitor the data, hoping that the numbers fall quickly. 
Thanks for your understanding and patience.
 Jan. 14, 2022 Update concerning rehearsals for "Good Vibrations": 
The WWCS Board has developed a new criterion for determining if we will hold rehearsal each week. We will use the data presented by the covidactnow.org website for Walla Walla County as follows: we will hold rehearsals when the daily new cases per 100,000 is at or below 75 or trending in that direction for the previous several days. According to the above website, this number is a seven-day average of new cases in the location in question. 
Each Monday morning, following the posting by covidactnow.org of that day's data (typically around 10:00 AM), we will send out an email stating our decision on rehearsal for that evening. We will also post that information here. Please be sure to check your email and/or this website each Monday for this rehearsal information. 
If you would like to learn more about the information that is posted on the covidactnow.org website, go to https://www.covidactnow.org/covid-risk-levels-metrics. 
******************************
Jan. 11, 2022: Choral Administrative Assistant Hired 
Jenelle Westerbeck, WWCS Artistic Director, has selected Mari Elena Prieto as the Choral Administrative Assistant, effective immediately. Mari will support administrative duties of the WWCS through the direction of the Artistic Director. 
Some of her responsibilities will be to manage the music library, coordinate information for concert programs, manage social media platforms, and provide tour and outside performance management assistance. The WWCS Board of Directors welcomes Mari to this important position.
******************************
The roots of the Walla Walla Choral Society were planted in 1905. Since then, hundreds of singers have shared the gift of song with our community. Unfortunately, during the COVID-19 pandemic we have not been able to rehearse in person and had to cancel and reschedule our concerts. However, we are now "back in business" in a limited fashion. The WWCS Board of Directors and our Artistic Director are constantly monitoring CDC and Walla Walla County guidelines as we cautiously return to in-person rehearsals and look forward to performing some Christmas music at various venues during the upcoming Holiday Season. 
 With no income from concerts and limited ability to reach donors during this pandemic, we hope you will consider a gift to help "keep the song alive" in the Walla Walla Valley. 
Donations by check can be sent to Walla Walla Choral Society, P.O. Box 2367, Walla Walla, WA 99362; or by credit card by clicking the "Donate to Choral Society" button below. 
 We sincerely appreciate your generosity. 
Our Mission Statement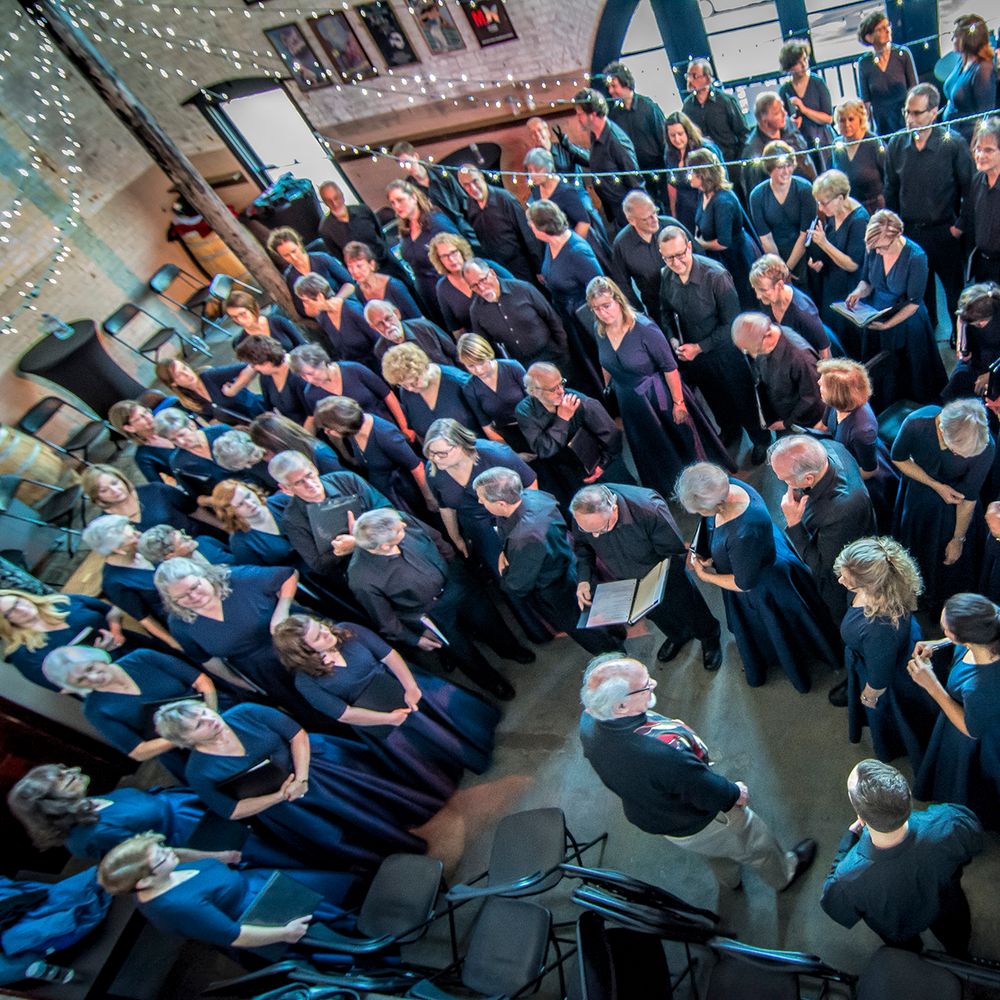 The Walla Walla Choral Society, a non-profit volunteer organization, promotes and performs accessible quality choral music for the Walla Walla Valley and collaborates with other artistic groups, enriching the community's cultural life.