Important WWCS Updates on Rehearsals and Performances 
Nov. 21, 2022: News Release
Ensemble from Walla Walla Choral Society to perform at tree lighting event on Dec. 4, 2021, in downtown Walla Walla 
 An ensemble from the Walla Walla Choral Society (WWCS) will perform live music from 4:50-5:10 p.m. on Dec. 4, 2021, at the city of Walla Walla's Holiday Tree Lighting event at Heritage Square Park, 116 E. Main St. 
Under the direction of Artistic Director Jenelle Westerbeck, the 25-voice ensemble will perform a variety of holiday-themed choral pieces, from traditional classics to more-contemporary works. According to Westerbeck, "The pieces sung are selected from the larger repertoire originally planned for our traditional holiday concert at Gesa Power House Theatre. Some selections were historically intended to be performed outdoors, and others are familiar, fabulous, and fun. Feel free to hum or sing along when possible. Covid protocols might encourage us away from traditional performances indoors, but have opened new and exciting opportunities for us to share our songs in less formal settings. We are thrilled and honored to participate with the city in the tree lighting event and with the community to help kick off the holiday season."   
This will be WWCS' first public appearance under the direction of Westerbeck, and its first performance since November 2019. The group has been rehearsing its holiday repertoire since August 2021. 
"Our dedicated members have really been looking forward to getting back out in the community and sharing their love of music," Westerbeck said. "We hope to see a lot of folks celebrating the holiday season." 
Following WWCS' appearance at the tree lighting, its next scheduled concert will be "Good Vibrations," set for March 13 and 14, 2022, at the Gesa Power House Theatre in Walla Walla. Tickets for both  performances are available and may be purchased at wwchoralsociety.org via the HOME page or the EVENTS page. "Good Vibrations" was originally intended to be performed in March 2020, but was postponed due to the COVID-19 pandemic. 
The WWCS currently is recruiting singers to join the group for "Good Vibrations" and subsequent appearances. All skill levels and vocal parts are welcome, with no auditions necessary. A year's membership in the group is $150; financial assistance in the form of scholarships is available for those who qualify. 
"We want to make it as easy as possible for everyone to join the Walla Walla Choral Society," Westerbeck said. Those wishing to join the group must register online at this site via the HOW DO I JOIN WWCS? page.
The first rehearsal for "Good Vibrations" will be on Jan. 3, 2022. Rehearsals take place from 7-8:30 p.m. on Mondays in the Fellowship Hall of Walla Walla Presbyterian Church, 325 S. 1st Ave., Walla Walla. The group's current protocol for rehearsals involves wearing an approved mask, appropriate physical distancing while singing, and showing proof of being fully vaccinated for COVID-19.
***********************************************************
The roots of the Walla Walla Choral Society were planted in 1905. Since then, hundreds of singers have shared the gift of song with our community. Unfortunately, during the COVID-19 pandemic we have not been able to rehearse in person and had to cancel and reschedule our concerts. However, we are now "back in business" in a limited fashion, as noted above. The WWCS Board of Directors and our Artistic Director are constantly monitoring CDC and Walla Walla County guidelines as we cautiously return to in-person rehearsals and look forward to performing some Christmas music at various venues during the upcoming Holiday Season. 
 With no income from concerts and limited ability to reach donors during this pandemic, we hope you will consider a gift to help "keep the song alive" in the Walla Walla Valley. 
Donations by check can be sent to Walla Walla Choral Society, P.O. Box 2367, Walla Walla, WA 99362; or by credit card by clicking the "Donate to Choral Society" button below.
 We sincerely appreciate your generosity. 
Our Mission Statement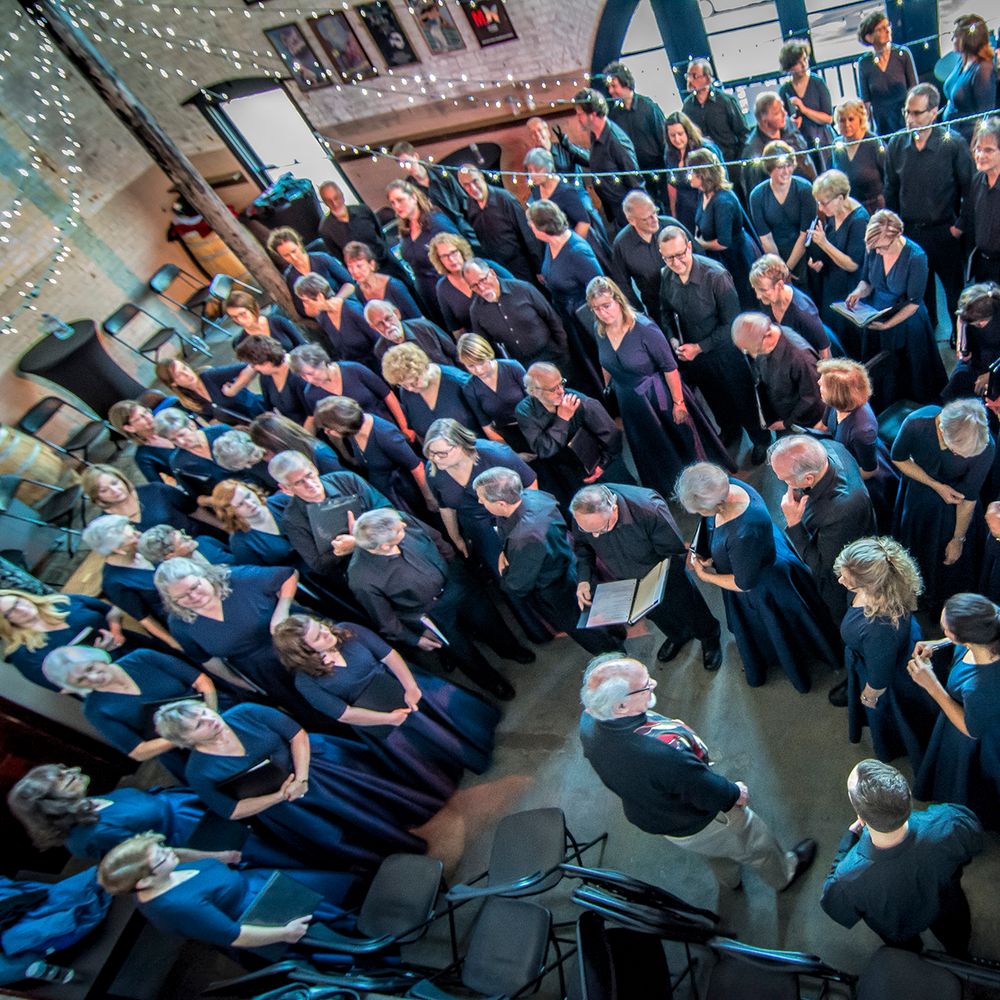 The Walla Walla Choral Society, a non-profit volunteer organization, promotes and performs accessible quality choral music for the Walla Walla Valley and collaborates with other artistic groups, enriching the community's cultural life.