The photo above was taken during our recent "Our Songs of Joy" concert at Gesa Power House Theatre on November 28, 2022. Click here to see videos of the performance.
About the Walla Walla Choral Society 
The Walla Walla Choral Society has delivered the gift of song to our community for more than 117 years. In late 2019, the Society's Board completed a new strategic plan that included preliminary plans for the creation of a new Children's Chorus and plans to build enhanced collaborations and mutual support throughout our performing arts community. 
However, as with many other organizations and businesses, the COVID-19 pandemic postponed and canceled in-person rehearsals and concerts during most of 2020 and 2021. However, WWCS was finally able to perform its 1960s concert, "Good Vibrations," in May 2022, at two sold-out performances. 
Despite losing planned revenue from ticket sales and concert sponsorships, the Choral Society has been fortunate to receive continued financial support from businesses, grants, and individuals. 
"We are truly grateful and humbled by the generosity of our community, especially from our member singers and many businesses that continued or increased their financial support as we had to postpone and cancel performances," Schumacher said. 
********************************
The next opportunity to sing in the chorus will be on January 9, 2023, when we begin rehearsals for A Night at the Theatre. Online singer registration and dues payment are now open on the HOW TO JOIN WWCS page. We welcome new and returning singers. 
Tickets are now on sale for our March concert, A Night at the Theatre and our May concert, Die Nachtigall: A Celebration of Spring. Scroll down this page to the list of concerts to purchase tickets.
Go to the EVENTS page for additional information about these two spring 2023 concerts.
******************************
The roots of the Walla Walla Choral Society were planted in 1905. Since then, hundreds of singers have shared the gift of song with our community. Unfortunately, during the COVID-19 pandemic we were not able to rehearse in person and had to cancel and reschedule our concerts. However, we are now "back in business". 
 "Good Vibrations" was our only income-producing concert during the previous concert season. We also had to deal with limited ability to reach donors during the pandemic, so we hope you will consider a gift to help "keep the song alive" in the Walla Walla Valley. 
Donations by check can be sent to Walla Walla Choral Society, P.O. Box 2367, Walla Walla, WA 99362; or by credit card by clicking the "Donate to Choral Society" button below. Another (even better!) option would be to make your donation through the Blue Mountain Community Foundation's Valley Giving Guide. Go to MATCHING GIFT OPTION to connect to the Valley Giving Guide.
 We sincerely appreciate your generosity.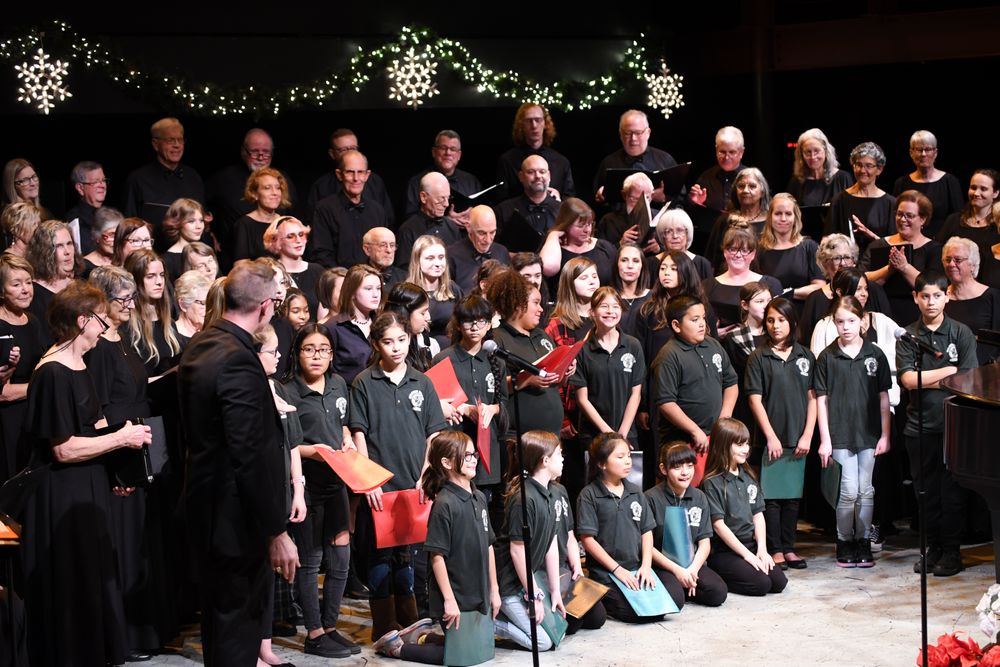 Our Mission Statement
The Walla Walla Choral Society, a non-profit volunteer organization, promotes and performs accessible quality choral music for the Walla Walla Valley and collaborates with other artistic groups, enriching the community's cultural life.